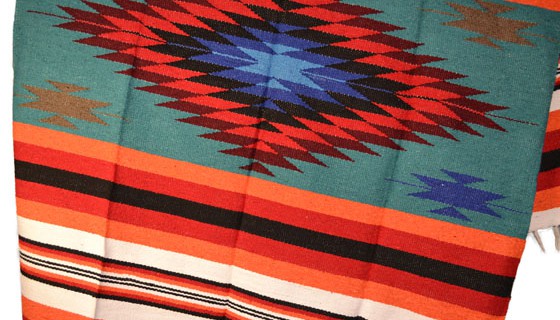 Op zoek naar een kleurrijke deken. Als bedsprei, tafelkleed of plaid. Of wellicht om buiten te gebruiken als picknickkleed of strandkleed. Kijk dan eens bij onze Mexicaanse dekens. Deze kleurrijke dekens zijn overal voor te gebruiken. Tegenwoordig vaak gemaakt van een combinatie van acryl, katoen en polyester. Of van alleen katoen.
Qua kleurstelling zijn er vele types. Met vele kleuren, tweekleurig, bedekt gekleurd of voornamelijk eenkleurig met Indiaanse motieven. Ook de patronen zijn talrijk. Strepen komen vaak voor, maar ook diamantmotieven, dierentekens of combinaties hiervan.
De Mexicaanse dekens zijn er in verschillende maten. Wij onderscheiden S, L en XL. Maar beter dan te proberen de dekens te omschrijven is te kijken op onze site naar de "kleurrijke dekens".
Heel Europa
Wij verkopen de dekens in heel Europa en hebben dus een grote voorraad. Grotere aantallen kunnen wij eenvoudig leveren direct vanuit ons magazijn in Nederland. Voor zakelijke partijen kunnen wij ook wholesale leveren. Leveren kan plaatsvinden binnen 1 werkdag.
Naast de kleurrijke Mexicaanse dekens verkopen we ook hangmatten. Zoekt u een hangmat dan bent u dus bij ons ook aan het juiste adres. Gespecialiseerd zijn we, naast Mexicaanse dekens in Mexicaanse hangmatten.
Op onze site ook allerlei nuttige informatie over de Mexicaanse dekens. Zoals de beschrijving van de drie types : falsa, serape en indiaanse deken.
http://www.icolori-hangmatten.nl